It's easy to get swept up with the mountains. I love 'em lots. They are dynamic, imposing, inspiring and, seemingly, something more than the lands of their non-mountainous cousins. That contrast is stark and can have us feeling disinterested, even ungrateful, for the non-mountainous territories we experience.

Hiking on the Valley Reservoir Trail in the Garden of the Gods, I looked across the fields of green and sunrise, and was reminded of when I came to like prairies as something better than boring.

Driving through Kansas can feel endless. It used to feel that way to me until I made it an even slower go with my 1975 VW bus named Boio. I started appreciating it for what it is, rather than what it's not.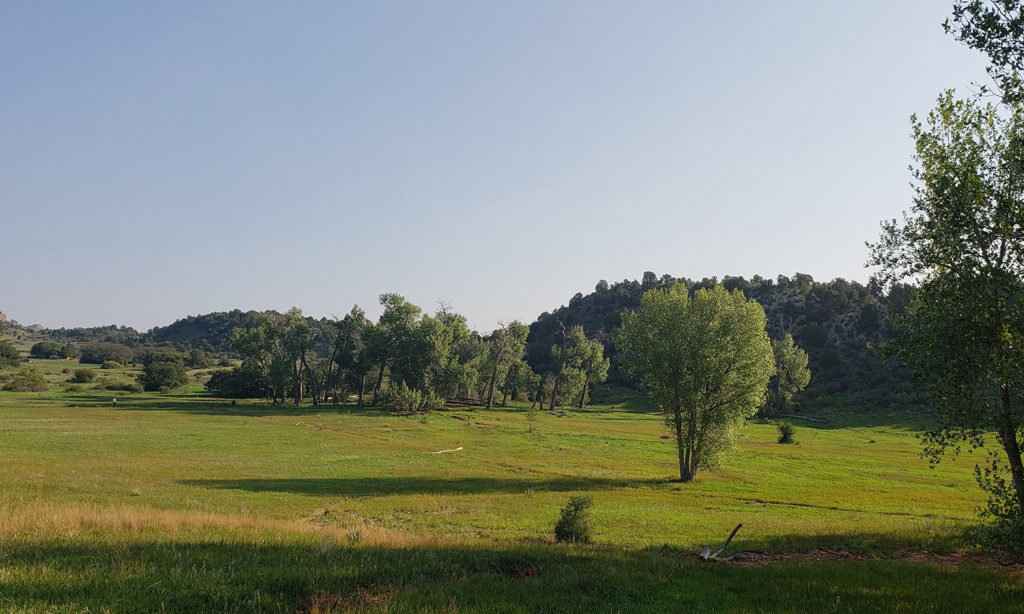 Slowing down and spending time with things where I am, rather than where I wish to be, has been a life-changer. My realization with that came at the wheel of Boio while on literal roads years ago.

It carries forward today as something I practice remembering on all roads of life, literal and figurative. When life is seeming flat, tired and endless, it's all the more worth having a practice of appreciation and presence.
This moment is what we have, all we have. Looking past our moments in the lowlands is looking past what makes mountains possible and stirs our admiration for them.
Without a consistent practice of presence, we take even life among the peaks for granted. If we do that, what are we left with but an Instagram feed filled with moments we've missed?