ABOUT ADAM
The core of my creative work lies in photography, writing and design.
I founded Humanitou as a website for "conversations of humanness and creativity" in 2017. I published those conversations in text Q&A form until launching the Humanitou Podcast early in 2020. 
I am married to Becca. We have two sons. We live in the mountains in Colorado.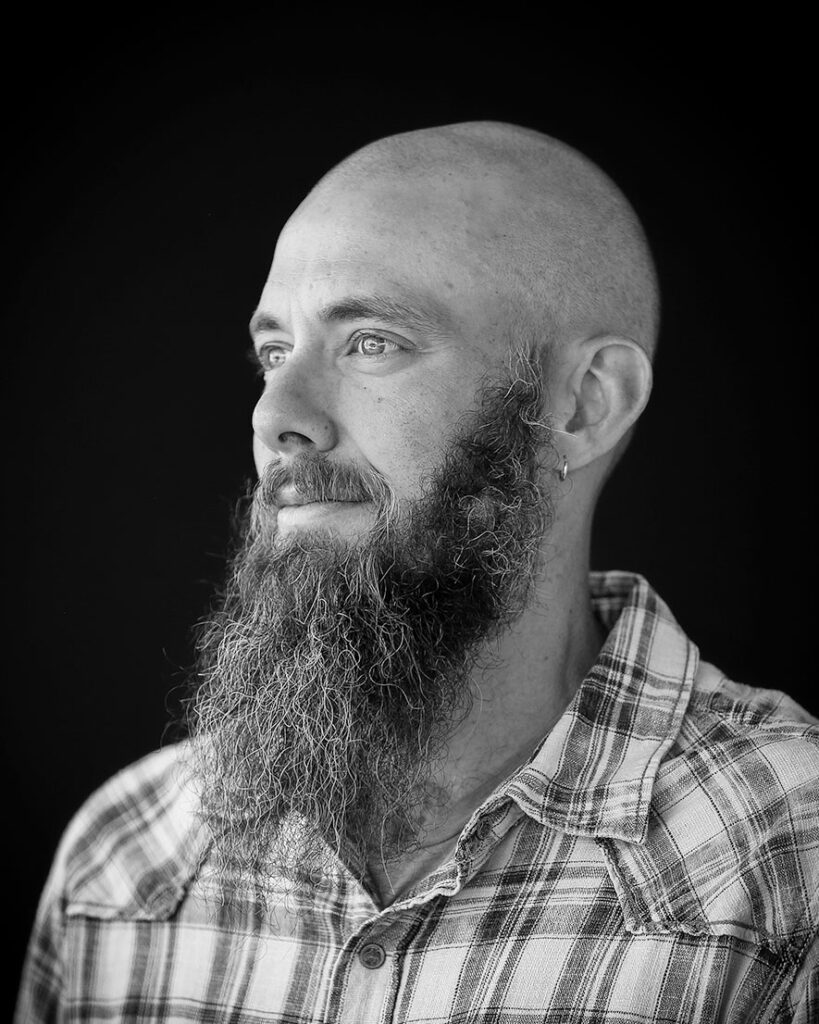 Sometimes I go fly fishing; I snip the hooks off the flies. I'm a rare fly fisherman who means it when he says, "I'm just there for the scenery." I wade into the river — or sip coffee and read while sitting on a boulder in the stream — to be immersed in the scenery, and without desire to hook fish.
I took up snowboarding at 40 and, other than getting nervous nearly every time I dismount the chairlift, I feel pretty badass* carving lines with my board. [*Badass is relative.] I run mountain trails a lot, and race sometimes. I enjoy stand-up paddleboarding.
I practice yoga. I meditate daily. I write poetry and publish some of it on this website, and in chapbook form under the Humanitou imprint. I exhibit and sell my photography, and other art work.
As a journalist some years ago, I got a lot of experience as an interviewer and a photojournalist. I also, subsequently, published my writing and photography a lot. Then I did more of that for many years as a content marketer and strategist in a weirdly broad range of industries. Until moving to Colorado and shifting focus to do all the things noted above.
You can learn more about me in the occasional media spot. Not to mention Part One and Part Two of "A Conversation with Adam Williams, Creator of Humanitou." 
Photo credit: Becca Williams
---