Note: Below is an excerpt of the conversation on yoga with Ros Prado, originally published here at Humanitou. The full conversation has been re-published at humanitouyoga.com.
---
Manitou Springs collects us. From this corner and that, from shore to shore and well beyond. An unseen magnet. Ros Prado, a yoga teacher, has her own story. An original, yet one that echoes. Another soul finding good in this mountain village at the foot of America's Mountain. 
"I didn't really have a plan to live in Manitou, but it just kind of happened," she says. "I love it here now. It's weird and it's fun." She laughs.
Get used to the parentheses throughout this story, the descriptive note: (laughs). Ros ("pronounced like Ross from Friends") is happy. She smiles, she laughs, she's comfortable with Ros.
Ros, 31, moved to Colorado Springs a year ago. Unhappy in her downtown apartment, she moved to Manitou Springs six months later/ago.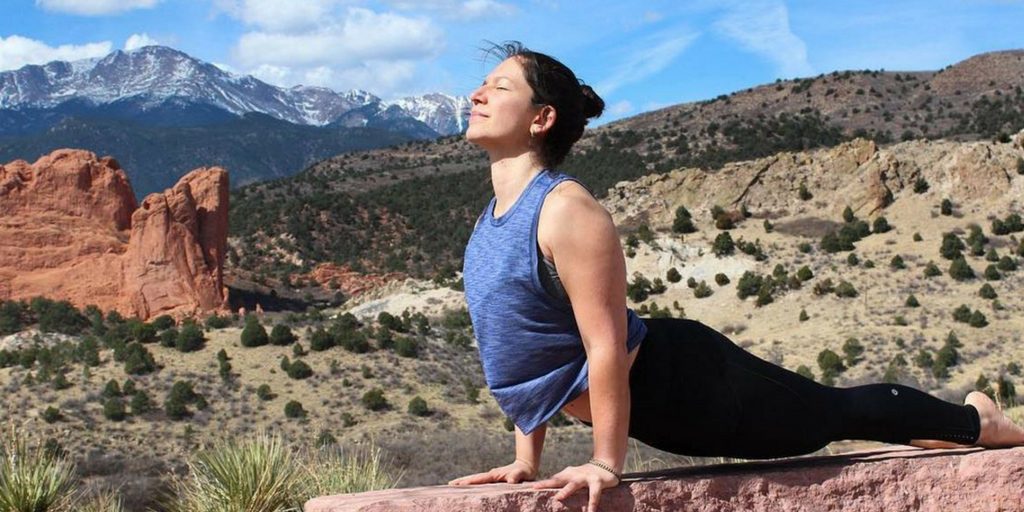 What is it about yoga that inspires you?
It's so many things. The first thing that happened when I started doing yoga was I was going to school and working full-time, and I just glorified being busy and not having time for stuff. I always felt proud that I worked and went to school full-time, and that I had a busy life, and I never had time for this, and I never had time for that, and I feel like there's something about the Western mentality that makes that a good thing.
And I remember the first time I went to a yoga class and it was, like, "OK, just lay there and breathe for 10 minutes." I was like, "What? You've got to be kidding me. I'm not going to do that. We've only got an hour and a half. C'mon, let's break a sweat."
And then halfway through that period of just laying there, "Oh my god, this is amazing. I never just sit and not do stuff." And so that was like a big hook for me.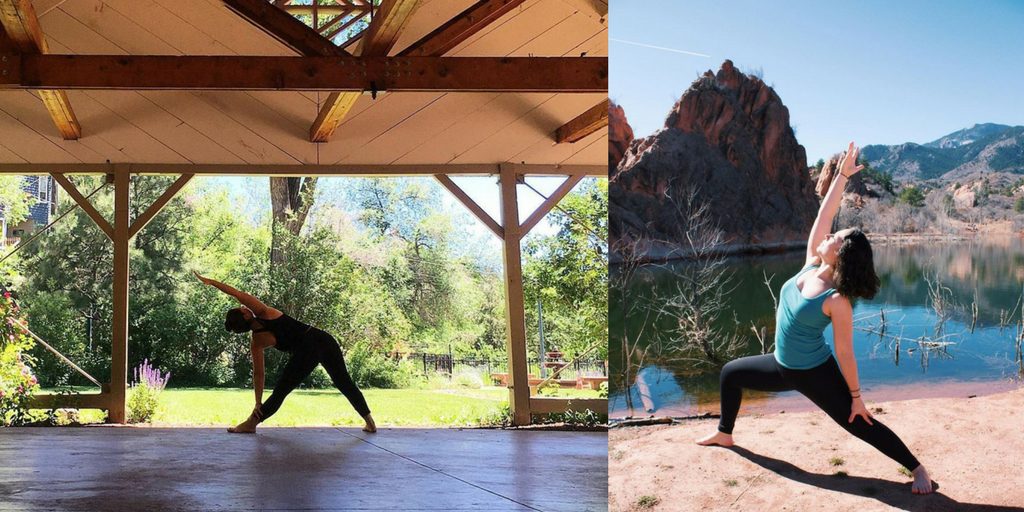 And the other thing was — it might have been yoga or it might have been me growing older — I was a really big people-pleaser to the extent that it didn't matter if it wasn't making me happy. And, I know this sounds crazy, but yoga made me very selfish, and I'm so thankful for that.
I was able to say "No" to people and leave people who were not going in the same direction that I was. And I wasn't scared. I could sit in a house by myself and not feel scared. I could sit in silence and know it was OK, to not have to depend on that conversation with people. It was the first time in my life I wasn't scared to be alone, and I thought that was great. I think people need to learn how to be alone and sit in silence, and how to be OK with just being with themselves.
… Continue the conversation on yoga with Ros Prado, at humanitouyoga.com.