DETAILS: Adam Williams will be giving an artist talk on his photographic series, Reverence: Portraits of Natures Mortes, at 5:30 p.m. on July 15, at Kreuser Gallery in Colorado Springs. It will be a small group (max. 15), given the pandemic circumstances. Attendees will wear masks and maintain distances for safety. Reserve free tickets.
---
Reverence: Portraits of Natures Mortes is a photographic series of found and collected pieces of the natural world. It is a creative and spiritual practice of noticing what often is overlooked, or even dismissed. It is a practice of seeing with intention, patience and curiosity.
Nature morte refers to "dead nature," or still life in French. While I don't speak French, I chose this phrasing, "Portraits of Natures Mortes," for at least a couple reasons. 
One, portraits. I also photograph people — make portraits — for another body of work: Humanitou. By referring to my still-life photographs as portraits, in this case, I am saying that I see these pieces of nature as important, not as less than. I bring them into my studio to photograph in a similar way as I do the humans I photograph for Humanitou.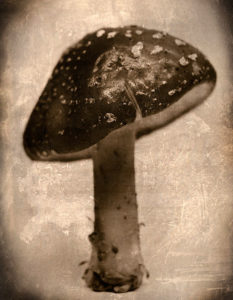 In each of these silent pieces, I see stories. I see questions and histories. I see poetry and wisdom of the earth, verses I am left to imagine — and maybe that you imagine too.
Two, natures mortes. With this, I included the element of nature in the name and with it the reminder of life, rather than emphasize what's still or dead, useless. 
It's after I spend time with a piece to turn it over in my hands and in my mind that photographs emerge. It's after I give it time and allow something to arise rather than enter the moment with a preconceived idea. 
"Wood (Nude)," for example, did not stand out as an energetic contemporary dance artist when I found it — but that's what I see in it now. Maybe you see that, too — or something different.
Like with many pieces I pick up while on hikes, I felt drawn to pick up the branch fragment and carry it with me, unsure why. I often don't know why I pick up a piece in a passing moment. But I have learned to heed the urge, to listen to that voice within.
Sometimes what grabs my attention and becomes a photograph is about a line, form or shape. Sometimes it's details and textures. Or other facets.
The pieces I have collected and photographed largely have come from the mountains and wild that surround where I live in Colorado. River-rounded stones from the bed of the South Platte River in 11 Mile Canyon, a hornet nest from Pike National Forest, tree bark from Bear Creek Canyon. All within an hour's drive of my home.
I also have been casually collecting pieces from travels the past 15+ years. A goat horn from the High Atlas Mountains of Morocco. A palm leaf, dried and stiffened in its loop by rigor mortis, from Venice Beach. An owl feather from a wild edge in Scotland.
The common threads throughout this creative practice of Reverence, for me, are about how I move through the landscape with awareness. I walk with openness to seeing what's there and with a sense of appreciation. It involves paying attention not only to the nature out there, but to my own nature within, that inner voice. It's about connection with nature in an intimate way.
I'll talk more about Reverence at the artist's talk at 5:30 p.m., July 15, at Kreuser Gallery in downtown Colorado Springs. Reserve your socially distanced space(s) for the artist talk via Eventbrite now: Register for Free Tickets.
Also, you can view and buy Reverence artwork online. 
Thank you.
p.s. The photograph "Bird," shown below? A poem.