I have not been truthful. I have told my wife I go fly fishing.
Fly casting is more accurate. Fly drifting. Water watching. River wading.
I am no risk to fish.
Myth + Truth of Fly Fishing for the Scenery
I started fly fishing last year, a few months after moving to Colorado from Missouri. I told my wife, Becca, I didn't care if I actually caught fish. That, it turns out, also might be an untruth.
I wanted to have the quiet beauty of living in the mountains, of being part of it, of running my hands through the cold, fresh water. Fly fishing was a means to that end.
I had been fly fishing twice in my pre-Colorado life, a bystander flipping a spare rod next to my dad in the Ozarks in southwest Missouri. But that was a dozen or more years ago.
He fly fished often. He had spare everything I needed: waders, boots, rod, knowledge. I fumbled with all of it. I tangled my line into birds nests. We'd trade rods. He'd work magic while I risked tangling his line. Trade. Cast. Repeat.
Yet I caught fish.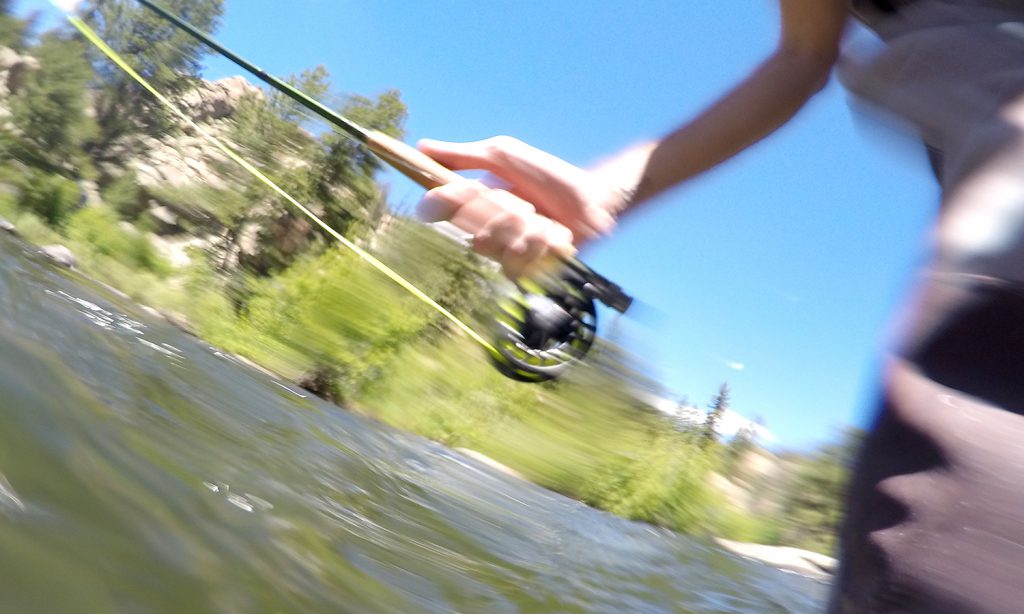 A rainbow even had jumped onto my fly while I had the handle of the rod and the reel tucked into the top of my chest waders, my line drifting aimlessly in the water. I was distracted, an old-school Canon A-1 35 millimeter camera in my hands and to my eye. A tool I better understood.
Trout were plentiful there. We stood no more than knee-deep in clear, glassy water beneath a sleeping spillway. The trout almost seemed to crave my wanting them. They swam around me, banging into my ankles.
I was hooked. I would carry away that sense of wading into nature and being part of the postcard scene. It was soft, serene. That feel. Water hugged my wader-encased legs.
While living in St. Louis for the 12 years that followed, fly fishing was only a recurring thought. It was imagination casting sensual arcs against the sunlight and blue-bird sky of the mountain West.
Once in Colorado dreams regain their color.
Fly Fishing the South Platte River in Colorado
I went all in within three months of moving to Manitou Springs. Everything my dad had — waders, boots, rod, flies, etc. — except the knowledge. The journey had begun four-figures deep into my wallet. At Angler's Covey.
First lesson: In the real, big world of raw rivers, rocky mountains and trout in Colorado, fish do not greet me at water's edge. They do not nip at my ankles to come play. They do not care for my hopes and intentions. I've entered their world, and they are smarter in it.
I now understand all the more the absurdity of a kamikaze fish tackling my fly while I shot photographs of my dad landing a brown.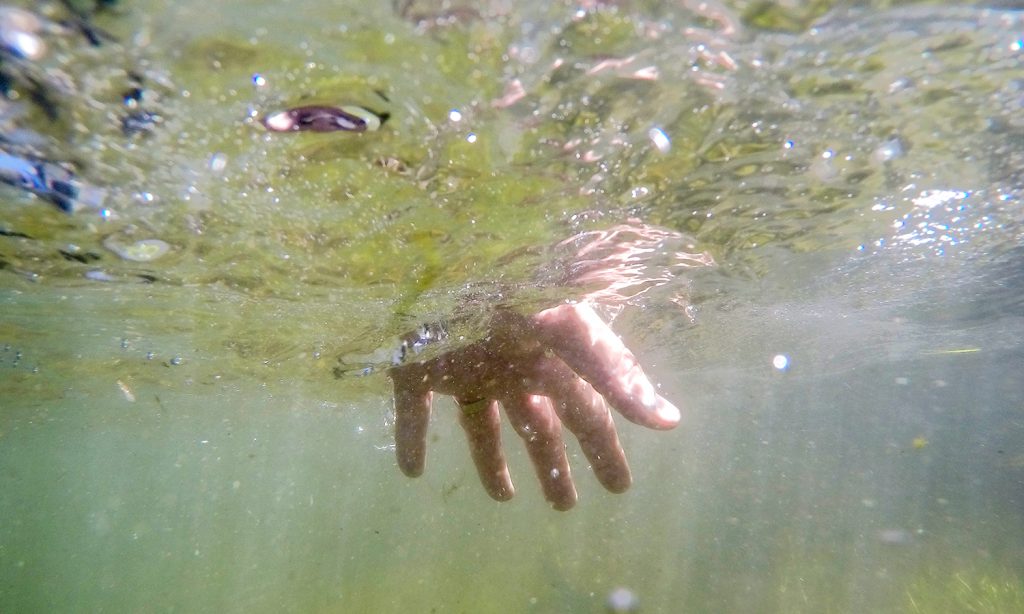 I now read and reread the wisdom of sage guides, telling me how important the perfect drift of my fly and line downstream is, how even a knot in my tippet I can barely see with naked eye will disturb my presentation of fly to fish, how they will know I'm a fraud, how such minute imperfections will be my eternal downfall.
One day last June, I chose a bouldered spot on the South Platte River in Eleven Mile Canyon. Less than an hour west of Manitou. I caught my first three trout in Colorado on that day. It was my 40th birthday.
In the 14 months since, I've only caught three. That must average to more than $200 per fish I've spent to chase this fly fishing dream. Equipment, classes at the fly shop, gas to and from the canyon or Deckers, and the donut-shop stops in Woodland Park on the way there.
And my wife is quick to say, with a laugh, "And you don't even bring them home."
Yes, I have caught fish. I do not catch them. I cast. I absorb the river's sounds and the mountain's silences. I wade into nature. I run my fingers through the cold streams' flows.
I love the fly fishing dream. But even the trout know, I am of little risk to fish.