Deborah Thornton's imagination runs wild. The possibilities. A creative leader in Manitou Springs for 35 years, she grew up in the South. Then, she headed West.
There were times she felt the tug to return to the land she loved nearly a thousand miles east. But it couldn't overpower the lure of Manitou, the arts, the community, the possibilities.
Deborah, 63, and her work are well known in the Pikes Peak region, and beyond. Her continuing creative influence is felt, especially, through Imagination Celebration and the What IF Festival.
But with Humanitou, Deborah also talks about the tiny home she built decades before that became an HGTV-fueled movement. We talk about her time working as a geological artist in the oil fields of Wyoming, the innate creativity in all of us, and what she sees when she looks in the rear-view mirror of her time, so far, with the arts in Manitou.
Humanitou: You studied art in college at Auburn University, in Alabama. What brought you west?
Deborah: After finishing my art degree, I went to Mountain View, Ark., to help renovate an old hotel and turn it into an inn. I renovated it, ran it for a year, and fell in love with Mountain View. I bought 40 acres and built a [200-square-foot tiny house with raised sleeping loft] with hand tools, no power tools. It was the best education.
It was a time of back-to-landers, so I had friends that would help me come and do parts of it. It was the best education of can-do, of learning can-do.
I had people say, "You can't learn to build from books." But I got a lot of handmade houses books and women carpentry books, and learned how to do it. When I got stuck, I went to professionals.
It felt like such freedom. I had a 1950 GMC pickup truck and my dog. It just felt like an incredible, wonderful time to live in the woods, and feel that independence and the capability to build your own place.
I remember walking down the hill towards my house and there was this hawk in the valley that would ride the thermals every day. I would hear him, that high-pitched sound. I remember sitting down on the pathway with tears of joy, of being in that form of creativity, creating my own space, my own place.
Humanitou: How long were you there?
Deborah: I guess it was only three years, and then I came out West to make enough money to pay off my land. That was the poorest county in the poorest state in the Union at the time. I ended up in Manitou, and I wasn't expecting to stay in Manitou. In fact, I felt this real tug of, "I need to go back to my land." But I just kept loving Manitou.
Actually, I only just sold my land this year.
Humanitou: Oh, wow. You held it quite a while.
Deborah: I came out West and I worked in Wyoming for a while, and then I moved to Manitou in 1982. So, I was building my house in the late 70s.
Humanitou: Nearly 40 years, then. What was in Wyoming for you?
Deborah: I worked in the oil fields in Wyoming for a couple years. It's how I paid off my land. I was a well logger.
At the time, they were hiring art majors, all kinds of people. It was really a geology job. As they were drilling, I'd be looking at the rock samples and analyzing them and drawing a log of what they were drilling, and what kind of rock formations they were going through, and describing them.
I always loved geology. In fact, that was the part about coming from the South out West. Out here, all the formations are exposed. You can see synclines and anticlines, and all the different geologic formations.
What I loved about the Ozarks was the mountains there are intimate and venerable and ancient, and here, they are awesome and magnificent and, kind of, upstarts. So, there was a beauty about being in the Ozark Mountains. It was just a treasured time.
Humanitou: And then Manitou? What brought you here?
Deborah: I ended up here through mutual friends. I had a sweetheart whose brother lived on the edge of Manitou then. What I fell in love with about Manitou was the spirit of community.
I didn't know that I was going to stay here, but I saw there was a job posted to be the manager of Commonwheel Artists, and so I applied for that and got it.
I was the first full-time manager for the artists' co-op. That's when I really connected with Manitou, with people and the spirit of community, and got involved.
Humanitou: You were part of starting the Business of Art Center, now known as the Manitou Art Center, after that.
Deborah: In '86, Paul Intemann, who was the city planner, talked to me about this concept he had for a business incubator for artists. He said, the natural industry for Manitou has to do with the arts and with health and wellness, and those are the industries that we should be supporting here.
What I knew from Commonwheel was, at the time, there were around 80 artists living in Manitou. It clearly was an artists' community, and wasn't necessarily seen that way.
I knew from my own experience of going through art school and getting a fine arts degree that, once I got out of school, I didn't really get educated on how to take the next steps to have a career as an artist.
It rang true when he talked about having a 24-hour access, professionally equipped incubator. I was all-in. So, I started working with him and was part of the founding board. There were great people that were part of the original vision.
He tragically died in a car accident that year, but that really cemented the conviction that we needed to make this happen. He had this vision and really understood Manitou as a city planner.
I came into this building and it was 13,000 square feet. It had been a roller skating rink. It had been part of a big dance marathon in the 40s. It was just this big open space. So, I took masking tape and taped out gallery space, taped out the printmaking space … I needed to feel the space better than just looking at a big empty space.
Manitou buildings have stories.
Humanitou: You have 35 years in Manitou, and have been very engaged in the arts here. Looking back, what do you see and feel about what you're so much a part of?
Deborah: I feel like I have a responsibility to tell younger people, when I moved to Manitou I got involved in the community. I was on the Chamber of Commerce in my 20s. It was easy to get involved.
What I learned was we could imagine possibilities, which is very much what I'm about now. And at that time in my life, I was really impatient. You see all the possibilities of what could be here, and at that time, the only time Manitou was mentioned in the Gazette was when it was the butt of jokes. Manitou was disregarded and discounted by Colorado Springs and by the newspapers.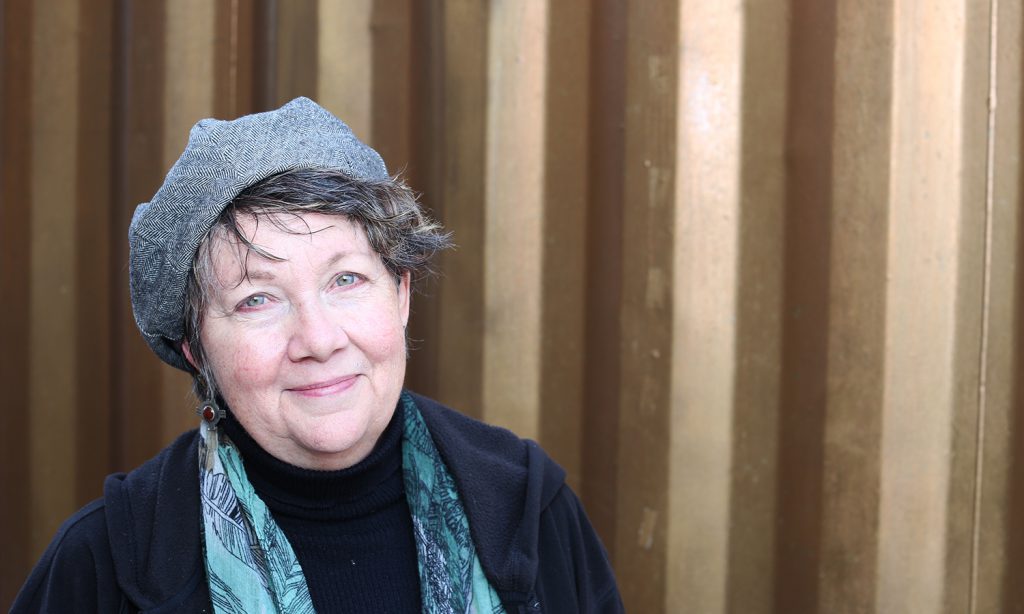 When we created the Art Center, in that first year, we had a Colorado Springs Chamber of Commerce after-hours event in Manitou at the Art Center, and we had over 400 people from Colorado Springs come to Manitou and were blown away.
At that time, the Fine Arts Center [in Colorado Springs], of course, existed. But there were not galleries around here. The intention was that this Art Center, by creating a space to help nurture individual artists, it would seed the region, it would help attract artists to this region, and help them create more galleries and more artists.
I do feel like what's happened in Colorado Springs is a direct result of this Art Center and what happened here. At the time we were trying to raise the money for the Art Center, people were saying this should be in Colorado Springs.
It felt like it wasn't happening fast enough. Now, I've lived through this whole trajectory and am seeing that the things we dreamed about happening, that you can make this happen.
That's my message to younger people, to imagine possibilities and commit to them. You may not see it happen immediately, but you can have that kind of effect. There keeps being a dedicated group of people that believes in this space and in this community that keeps it moving forward.
It is thrilling to me.

Humanitou: You lead Imagination Celebration and the What IF Festival now, which are set in Colorado Springs. But it sounds like that is not a matter of taking them out of Manitou, so much as it is expanding the reach to the larger region.
Deborah: Yes. Several things have their genesis here. Imagination Celebration is an organization that is very inclusive and collaborative.
When I stepped in to be Executive Director, to follow the founder, 12 years ago, I realized we're not called Art Celebration, we're called Imagination Celebration. To me, that opened up the dialogue. That made it possible to really talk about creativity, creative education, imagining possibilities.
What I'm most energized by is helping awaken the creativity in everybody, because I still want people to hold artists in high regard who have honed these skills and have made a commitment to having us see things in new ways.
I also feel like we in the arts community need the broader community to experience their own sense of creativity to really understand it and value it in people who make the choice to make this their path.
I think we need to be bringing a sense of creativity and exploration to how we live together as a community, how we govern, how we communicate, how we connect with people around the world. It's just so essential.
So, it did become bigger than a town (Manitou) in that respect, and bigger than focusing on children, too. If we want to make sure that children grow up with creative education, we need the adults in the room to get it.
That was part of the launch of the What IF Festival. The whole point of creating the What IF Festival was to take the fear out of people. This is really a creativity festival, but a lot of people are scared of that word.
And part of my joy is I get to partner with my husband, Dan Wecks, who is another creative being. He's been running our [Imagination Celebration] creativity center out at the Citadel Mall for eight years, volunteering in that role. He's been an incredible mentor for people. 
Humanitou: What does creativity, the word and concept, mean to you?
Deborah: Curiosity. Empowerment. It's such an essential concept, and for anybody to think that they're not creative is such a sadness to me.
There's all different forms with creativity. I love it that I have skills with my hands, that I can make something that doesn't already exist. So, I still love personal art making, but I think the creative process is such an important way of life.
It involves curiosity. It involves some risk-taking. It involves failure and reimagining and rethinking.
I think we need to be bringing a sense of creativity and exploration to how we live together as a community, how we govern, how we communicate, how we connect with people around the world. It's just so essential.
Humanitou: I can identify with some of that fear. It's so common. Creativity seems to be linked to identification as an artist, and linked to the notion of being a professional, a lofty success as a known creator who makes a full living as an artist … or discounted as a wish or hobby. It's a tangled concept.
Deborah: I think it's interesting. I definitely have had that challenge in me. And I knew it from running the Business of Art Center, that it's almost like you have to earn the name "artist."
You have to get comfortable that you can really call yourself that. I don't know anybody who goes through a chemistry career that has a hard time calling themselves a scientist.
Humanitou: An employer does it for them. They have a job, they have a function, they have a job title. Nobody questions that.
Deborah: Yeah, right. But I can tell you, even for myself, I've realized the festival is my art making. At my age, even at this point in my life, it was sort of this new aha!
Being able to create something that didn't exist is my art making, that's the festival. That's where I do claim the identity of artist.
I love it that Amar Bakshi, who created the Portal Project, has a law degree from Yale but, if you go to the website, he's the artist. I love it that he recognizes that he's the artist that created this international public-art installation.
He doesn't have an art degree. He did tell me that he got the law degree to make his parents happy while he took as many art classes as possible.
I haven't questioned my identity as creative, but that word artist is one that has other weight or challenges in it. I think you know for yourself, is probably the best way to answer that.
Humanitou: I like talking about this, and readers of Humanitou surely will notice this as an ongoing discussion, a thread with the many creative people I talk with in town. I think people, myself included, can use these reminders about ourselves, that creativity is innate.
Deborah: Here is how I can define it. We call it the arts, but really it's communicating the human spirit. It's visual, it's auditory, it's kinesthetic. It's movement and dance, it's sound and music.
We call it the arts, but it's really our form of communication and our form of perception. It's a way of communicating the human spirit in ways we can't always articulate. I think of the arts in terms of all our senses.
Getting involved with helping create the Art Center and running it, actually, put me on a path that, I now realize, I've been creating what I want for 30 years.
Nobody made me create the festival. Nobody made me create the creativity center at the Citadel. I've gotten to do it.
I've realized I've been on a heart-centered path for 30 years, and I've survived.
---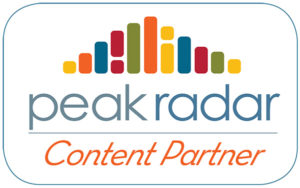 This Humanitou conversation is cross-posted at PeakRadar.com. | PeakRadar.com is the Pikes Peak region's cultural calendar and digital cultural center, connecting residents and tourists with our vibrant arts community. Your source for what's happening is PeakRadar.com!