Note: Below is an excerpt of the conversation on yoga with Christine Kathryn, originally published here at Humanitou. The full conversation has been re-published at humanitouyoga.com.
---
"Everything that I'm involved in in my life right now I never even approached for most of my life," Christine Kathryn says. "I'm a late bloomer."
Christine, 51, also is known as Christine Kathryn through her Creating Space podcast and mentoring. What she shares through her website, her conversations with her podcast guests, and her clients are rooted in her willingness to explore more, to connect more deeply, to mine the complexity of her own life.
When Christine sat down with Humanitou, we talked about religion and spirituality, infertility and motherhood, and empowerment and yoga as the basis of so much of what she's doing now.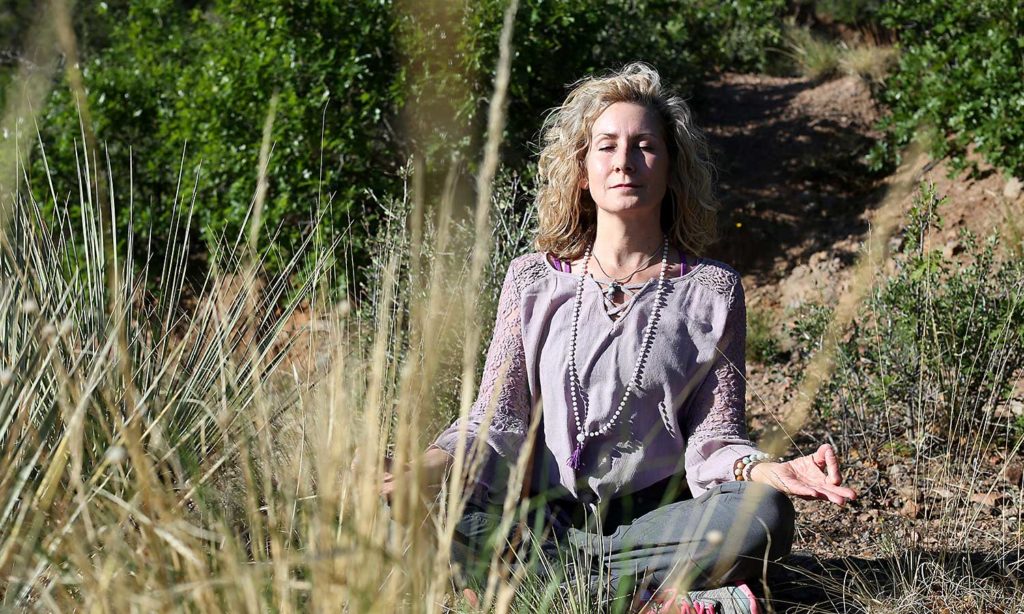 Humanitou: What are you doing with Creating Space?
Christine: My message is about living a spacious life. For me, it started in yoga. In the asana practice, the physical practice, that comes up a lot, working from constriction in the body and opening up space.
Settling down, dropping in and slowing down, we're creating space in our mind. It's essential. I talk a lot about being busy and how busy-ness is a badge of honor for people. I think it's really at the root of so many of our struggles.
Humanitou: I feel like the badge of busy-ness often is about creating the appearance of being essential.
Christine: Totally agree. I feel like we're uncomfortable with space, like it's become that way, unless you are intentionally working to become comfortable with space.
The first time I became aware of it was when I was teaching. I had a great mentor. He told me, "Stand in the front of the room and be comfortable with silence. The wheels are turning. Let them be."
That was long ago and I was never thinking about that stuff then. But I remember that and that was a huge thing for me.
If you're sitting with somebody, be comfortable with silence with them. It's OK. 
---
… Continue with the full conversation on yoga with Christine Kathryn Reber at humanitouyoga.com.