Aromas varyingly thick, subtle, and just-there curl through the kitchen at Anna's Apothecary. So do passions and convictions, laughs and anecdotes.
"The other day a construction worker came in," says Sara Berry. "He was dared by the other guys (working on Cañon Avenue in front of the shop) to come in and find out if we're witches."
"I think he was told to see what the witches were up to," says Anna Papini. "A lot of people come in thinking we're witches, and they leave believers — "
"He bought his wife a nice body butter while he was in here," Sara adds. A touch of vindication.
"And he left a believer," continues Anna. "He listened to us explain what we actually do, and he left understanding it."
Anna and Sara are sisters, co-owners of Anna's Apothecary in Manitou Springs, educators — and all too familiar with the curiosities and cock-eyed misconceptions of what they do.
"When people come in and ask if we're witches, we say, 'No, we're herbalists, and here's what we do.' We're not in the back mixing potions of toads feet and eye of newt, or whatever they think we do."
Sara tells me there is a history in Manitou Springs of witchiness, one they respect but don't want to be confused with. Not when they put so much into serving their community as a legit, high-quality source of health. One backed by science, training, precision, and quality control. Not to mention heart and spiritual good.
Many who walk through the door of Anna's Apothecary probably don't know about that witch history, anyway. The ones who utter the word "witch" … maybe it's an awkward attempt at humor … maybe they are fumbling to understand herbalism, a once-conventional method being pulled from so far in the past.
Many who pop into the apothecary are visitors to town. They enter the shop without understanding — and often because of not understanding — and want to learn what "apothecary" means. It's an old term, replaced by "pharmacist" long ago.
Anna: They are curious. They step in to check out the shop and see what we're doing.
Sara: How often do you walk into a small town and see an apothecary? People come in and say, 'We have no idea what this is or what we're looking at — '
Anna: … 'Or what an apothecary is — '
Sara: … 'Will you tell us?' …  'You should open a shop in Ft. Worth, Texas.'
(They laugh.)
Anna: Yeah! Texans love us!
The sisters know their stuff, like people immersed in their passion tend to, and offer the know-how without hesitation.
They joke and laugh often, and finish each other's sentences. They are easy going, but focused on these things of deep importance to them: permaculture, environment, wellness and, of course, herbalism.
They also are patient with a note-taker trying to get the details of the science that rolls so easily off their tongues about a process relatively few understand.

Sara, 42, and Anna, 40, talk while working, producing herbal products for their shop. On this day, that's soap and moisture bars. On any other day, they also use organic herbs to make teas, tinctures, other beauty products, salves and bitters.
While we talk, part-time staff, including a third sister, Emily, 35, tends to the stream of customers that comes and goes. When moments allow, one of them handwrites names on product cards with gold bands that will stretch around the soaps they describe.
A hand-touched, old-world approach. In a hands-off, tech-sleek century.
The Destiny of Anna's Apothecary
Anna and Sara describe a Renaissance in herbalism in the past few years. But that rebirth of natural medicine, one they tell dates to 50,000+ years ago, came a year or so after they leaped into what has become Anna's Apothecary. In 2012.
Humanitou: What made you think this could work? It's scary to open any new business, let alone one that's such an obscure concept to so many. Were you afraid?
Anna: No. Never.
Sara: We never feared opening this. We just knew. The day we decided to do this, we just knew. There was just never a doubt. We went to my house and sat down, and we spent four hours writing down ideas. I went over to my computer and made a Facebook page. A friend of mine, who was a reporter at the Independent, saw it and asked me about it.
Anna: Only a week later we had a little write-up in the (Colorado Springs) Independent about it. We didn't even have products. ( … other than some herbs Anna had on-hand at home, but no inventory ready to sell.)
Sara: We started going to farmers markets and, again, were met with warmth. We started having events at my house. That first Christmas season we had $2,000 in sales. We couldn't believe it. We just couldn't believe it. Of course, we never paid ourselves … 'Uh, here's 50 bucks for the week.' (Laughs)
Anna: It was something, at least.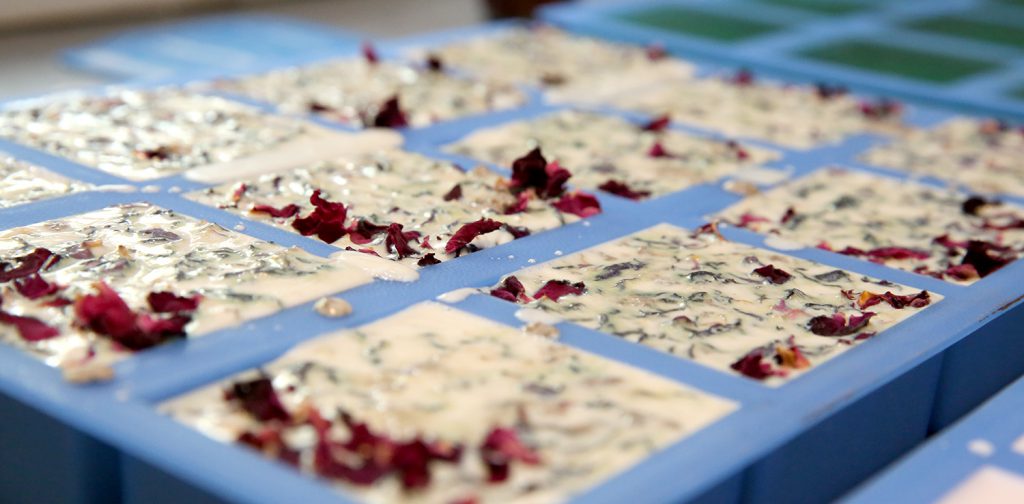 Was this a new kind of leap or is this how you've both lived your whole lives?
(No hesitation, each shaking her head before the question was even finished)
Anna: Every decision I make, I leap with both feet. I never make fear-based decisions.
Sara: I've been self-employed since I was 22. I was a single mom for 12 years, so self-employment always made sense. I could be there.
Anna: We had full-time jobs, though. It wasn't like we mortgaged our houses to do this. We started it on the side and gave it a shot.
Sara: Our profits have damn near doubled every year, too. It's wild.
Sara owned a gardening company for 17 years. She is a certified permaculture educator. She manages 400 acres of prairie east of Colorado Springs. She is married and a mother of three children ages 2 to 21. She, like Anna, is a 50-50 owner and force behind Anna's Apothecary. Since day one.
Soon after that day of brainstorming in 2012, Anna, who also is married, started working toward her herbal certification. She had been cultivating her skills and knowledge with herbs as a personal interest for some time.
Anna, how did you get started with herbalism?
Anna: I moved to Denver in my sophomore year — I went to school kind of late — to study cultural anthropology in Native American studies, and it was through that I stumbled into herbalism. I took as an elective a course called Herbal Medicines for Beginners. The first day I went to that class I knew I was going to —
Sara: It was your destiny.
Anna: It was my destiny. That class was hands-on. We studied identification and botanical pharmacology. The class was intensive even though it was a beginner class. I'd say it was more intensive than my herbal certification which was a year and a half long.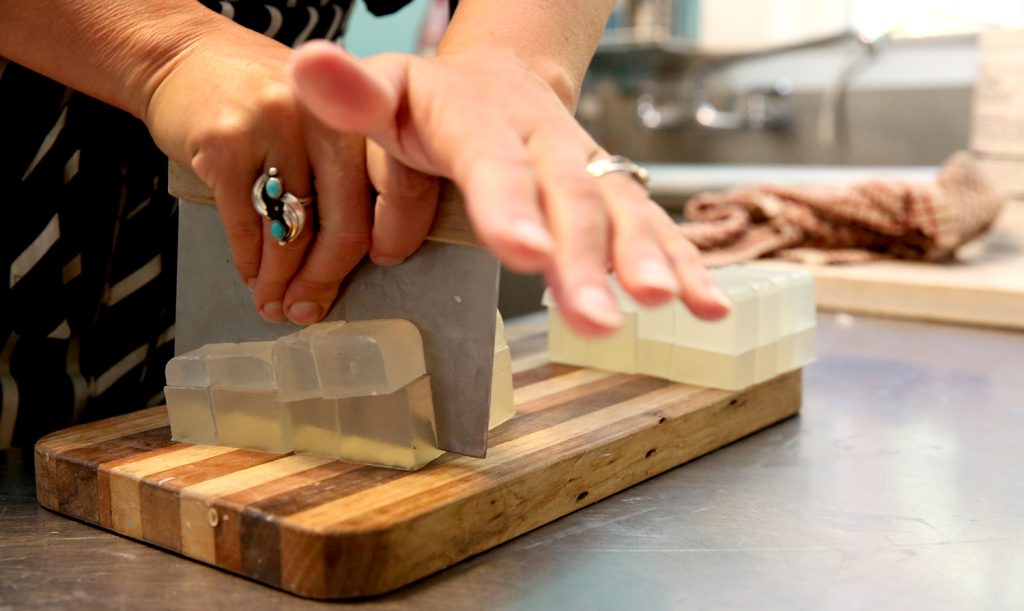 That certification, by the way, is not recognized in the U.S. by the FDA. That is a source of tension for someone who believes in the power of herbal remedies, of solving life's ailments with age-old science and what nature gives. And knows the science, study, practice and stringent demands of the work.
But even the prospect of health and healing achieved with herbalism undermines the status quo, the conventions of modern medicine and pharmaceuticals.
Anna: Our bodies are not just physical. They are emotional, mental. Herbalism takes into account the spiritual, mental, and physical. Modern medicine separates the parts. It only treats the physical —
Sara: And only part of it.
Anna: And only part of it, not as a whole. If you go to the doctor and tell them you have a heart problem, they will only focus on the heart, not the whole person.
Sara: There is a very mystical side to this too, a very spiritual side. There's folklore and storytelling to it. Each culture has its own roots in herbalism: Chinese, aboriginal, Shamans, Native Americans —
Anna: That [Native American] mostly covers the western modality.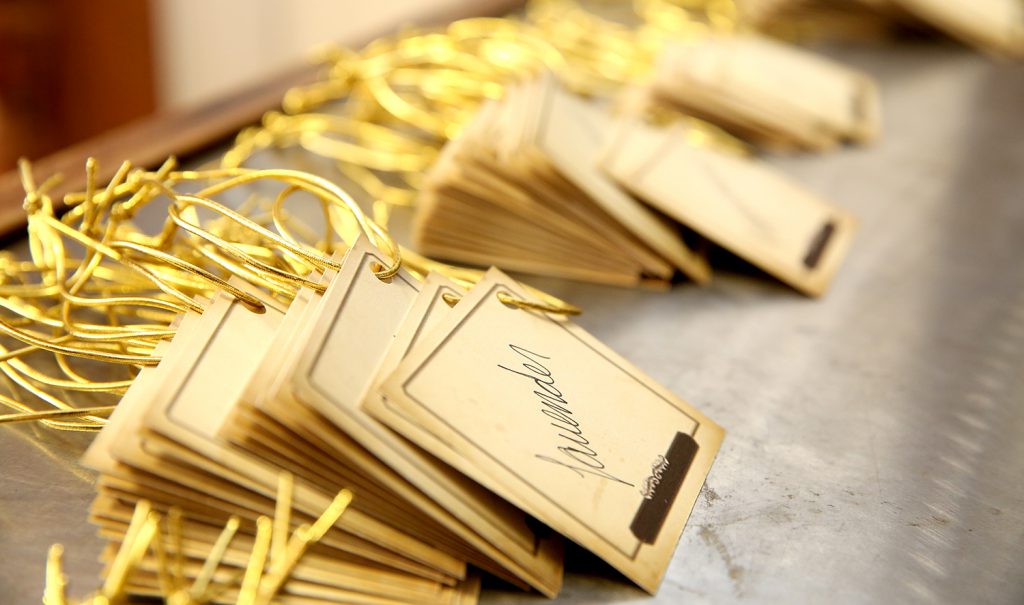 When the sisters started the business, they grew the herbs they needed in Sara's backyard. She lived on an urban lot in Colorado Springs at the time, where they grew 125 specimens on her quarter-acre perennial herb garden.
They started with eight products they offered at farmers markets and events they hosted at Sara's house. They quickly outgrew their capacity to grow enough herbs to meet demand, to manage the hours and efforts it called for, and the farmers markets.
It was time for more. …
In Part Two of "The Art of Apothecary," read about:
Anna's Apothecary's local focus and expansion beyond farmers markets

How good-vibes mantras infuse the tinctures at Anna's Apothecary

How Anna's Apothecary tracks its products for FDA compliance
Details
Anna's Apothecary
116 Cañon Avenue
Manitou Springs, CO 80829
annasapothecary.com
719-685-2260
annasapothecary@yahoo.com
Facebook: /annasapothecary
Instagram: @apothecary_sisters