Creative people create. It comes out sooner or later. It's who we are. We are made, and we make.
I was reminded of that universally human piece of myself when I recently found stashes of haiku, poetry and watercolors I'd created nearly 10 years ago. They were boxed and forgotten. I found torn-out magazine pages intended for collages.
I found photographs that existed because they could. I'd made a makeshift photo studio with a wrinkly white bed sheet backed by a white-ish wall. I'd photographed odds and ends from our closets and that I picked up on the streets.
Thru 2010, I committed to a bed head project: daily self-portraits made first thing each morning until the day in September our first child was born.
I lived creatively. Until I didn't.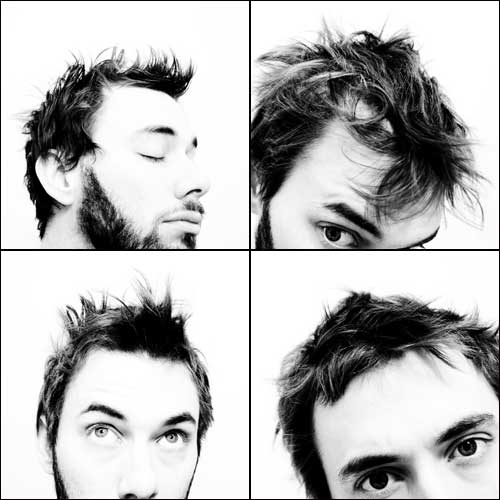 In the years since, I've created a lot for employers but not much for myself. I could say it had to do with having kids and life moving on, but it mostly had to do with my self-limiting attitude.
I went from creating for personal feel-goods to thinking it didn't matter, that no one needed another creator. "What's the point?"
I was wrong.
We are all creators, contributors. It's the best of humanity and it won't be denied. The relentlessness of who I am, who each of us is, will shine. Or it will gnaw.
Humanitou is my creative spirit's resurgence online. Producing artwork in chapbook form, like Echoes of Oms and the ever-lengthening list of chapbook ideas to come, is my reemergence in print. Digital and print platforms for sharing positively and connecting with other creators.
Creating is recognition of who I am, who I've always been. Who you are, who you've always been. I'm curious: Who are you and how do/can you shine? How do you show your life work?
Point me to the coolnesses you create. I'm looking for future work of others to amplify through the Humanitou newsletter.
You also may share your work and comments via Humanitou social media (@humanitou) pages on Instagram, Facebook and Twitter. Or send email: adam at humanitou.com.
Interested in a free digital version of the Humanitou chapbook Echoes of Oms? Subscribe to Humanitou. It's free goodness.