The work I posted a while back about emerging from a yearlong hiatus continues to stack up and evolve. I have posted some on Instagram, a tool I do not use much these days. So much is lost in viewing these works at such a small size on a phone … which might well be the device you're using to view this website, I recognize.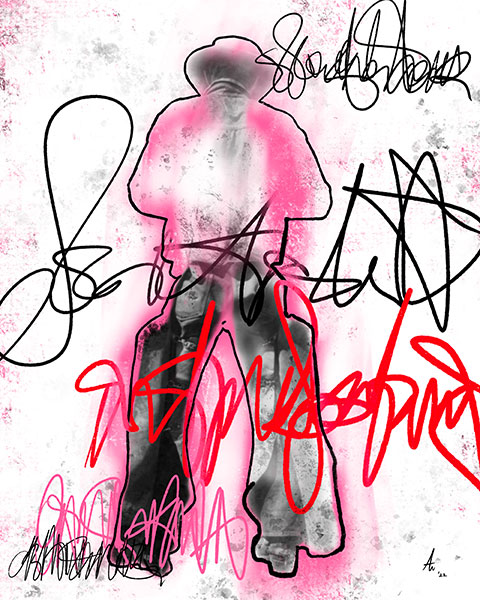 But I enjoy being able to share them here within my own Humanitou domain. Ideally, these works will be shown somewhere at some point as sizable prints that allow viewers to take in the textures, layers and nuances. I think there's a lot more depth to these works than first meets the eye.
This series, if that's how it's to be thought of, has evolved. There is the occasional step onto a side lane with the aesthetics of this or that piece. But I think the threads of commonality are clear.
---
Note: Tap/click on the artworks below to enlarge.