Humanitou + PeakRadar.com Content Partnership
Humanitou is about making connections. I created the site as a platform to shine light on amazing people doing amazing things, to let my curiosity fly and to learn. Humanitou is a creative outlet for me. It also is a megaphone for our community.
Good news. That megaphone has just been plugged into an amp.
For the coming 12 months, Humanitou will continue its work, in part, with the support of the Cultural Office of the Pikes Peak Region and its cultural website PeakRadar.com.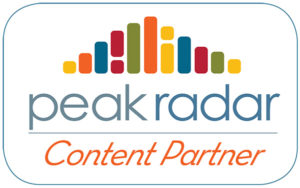 Humanitou will serve as a content partner, sharing interviews and related photography about local creatives via PeakRadar's website and social media.
Select Humanitou photography also will be shared with the Cultural Office in general support of its work to raise the visibility of local arts and culture among residents and tourists.
"Humanitou is a stellar partner for telling deeper stories about the artists and creatives that live and work in our region," says Angela Seals, Deputy Director of the Cultural Office. "Through our new partnership, we'll grow the audience of Humanitou and help Humanitou tell more stories, and we'll cooperate to build a stronger narrative about the quality and eclecticism of this region's creativity."
The Humanitou conversations I've published on this site — more than 40 of them, so far — share individual perspectives but, at the heart, highlight the threads of humanness and creativity we all have in common.
In these conversations, we talk about creative passion, inspiration and work. We talk about the human pieces of us that stoke those fires.
I've always looked at that work as a collaboration with those who have said yes to sharing their art and their personal stories with me, and with those who follow Humanitou and urge me to keep going.
In that light, this partnership with the Cultural Office and PeakRadar is a thumbs-up for all of us.
Onward.
---
PeakRadar is on Facebook, Instagram and Twitter. It also publishes the Pikes Peak region's go-to calendar for arts and cultural events. Humanitou's content will appear with other art-related content on the PeakRadar Blog.