"Greatness exists in the inconspicuous and overlooked details," writes Leonard Koren in Wabi-Sabi.
Simple things get my attention. Edges of transformation in nature. Objects worn and discarded. I notice them. Then, I feel a mix of curiosity and reflection, almost sadness, and I imagine their stories.
I wonder about the facts I'll never know and consider the truths of their poetic connections with the might-bes. An example:
Facts. On a beach in Oaxaca, I notice a wine cork tucked into a jagged notch on a rock wall that has faced a timeless ocean, seemingly, forever. Red wine stains the base of the cork. A stale aroma lingers.
Might-bes. Has the scent already outlasted the exhilaration of the young lovers who left it there? The remnant of a moonlit rendezvous, a story that will be told over smiles of "When I was in Mexico …" until it's replaced by secrecy from relationships to come. 
Might-bes. Was the cork left by a lonely someone contemplating love, life's journey, or the end of one of them? Or teens sneaking the buzz of mischief among the risk of encroaching tides? Maybe a retired couple finally living their long-deferred fantasies?
The possibilities and stories are endless. All from someone's trash the length of a finger.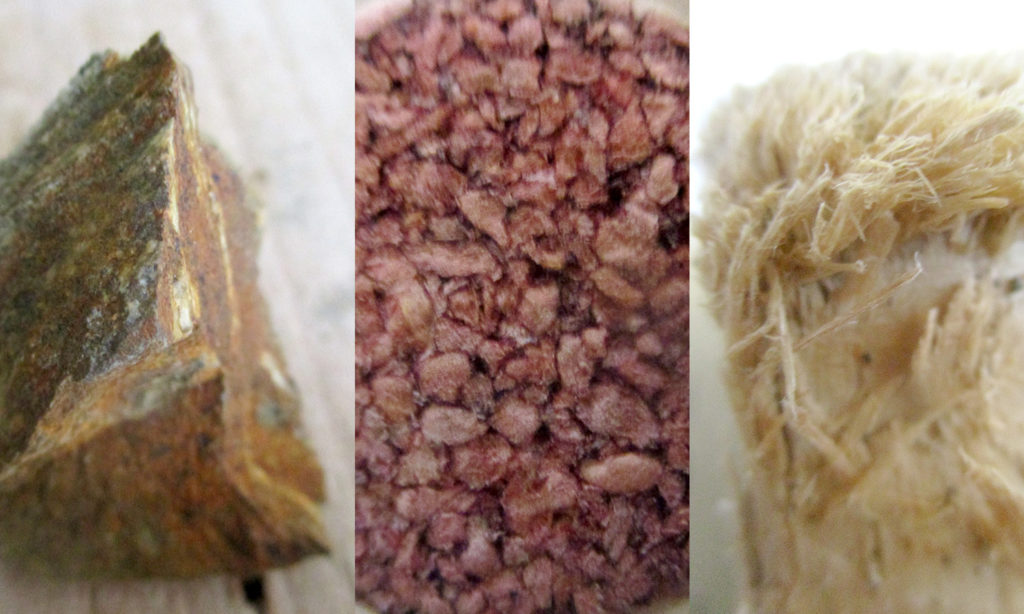 More and more. Discards and details found here and there, each silently carrying potential to stir imaginative wanderings down lyrical rabbit holes …
Only inches to the left of the wine cork sit two sea shells, one nestled in the other, hooked onto a pointed rock edge. Left by the same fingers that placed the cork, it seems.
Hard stone — sharp and brittle — comes off the wall into my hands. Crumbs and wedges more than small enough to fit into a shirt pocket. Gray and white where the pieces have long been exposed, rust-red and coppered where they haven't.

A crusted, triangular metal clasp from … a fishing boat? A square-ish, frayed-edge cut of white board. Scrapes and holes and cracks …
The stories are in there. In how the pieces came to be, and how they came to me. They are everywhere, in the still corners so often overlooked.

It's easy to overlook these details in our so-large, so-frantic, so-loud world. It also would be easy to get lost in them.
In the middle lies the challenging simplicity of gratitude and presence.
In the middle lies the poetry of life.