Update: Create Cafe closed in May 2018, nine months after this conversation. Yet the history, heart and craft of chef Lyn Harwell continues. So, this story lives on.
---
An Ohio farm boy by way of New Orleans. A chef with hands in the soil that breathes life into the kitchen, into the community. Chef Lyn Harwell, 64, arrived on the west side of Colorado Springs in 2003, and recently opened Create Cafe in the 515 Manitou Art Center building in Manitou Springs.
"I had restaurants down there (in New Orleans). I was a chef. I worked for Emeril Lagasse. I worked for Al Copeland, who started Popeye's Chicken but also had other restaurants in New Orleans," Lyn says.
"I also worked for a chain. I was a business partner for la Madeleine French Bakery and Cafe. That was based out of Dallas, but we had 62 restaurants across the country."
Since I moved to Manitou Springs from New Orleans, it's felt like home. The mountains called me. Tava called me. The people. The waters.
That personal history of Lyn's, that's the hard work of a kitchen career: skills won, art of food developed, countless hours given to passion and service.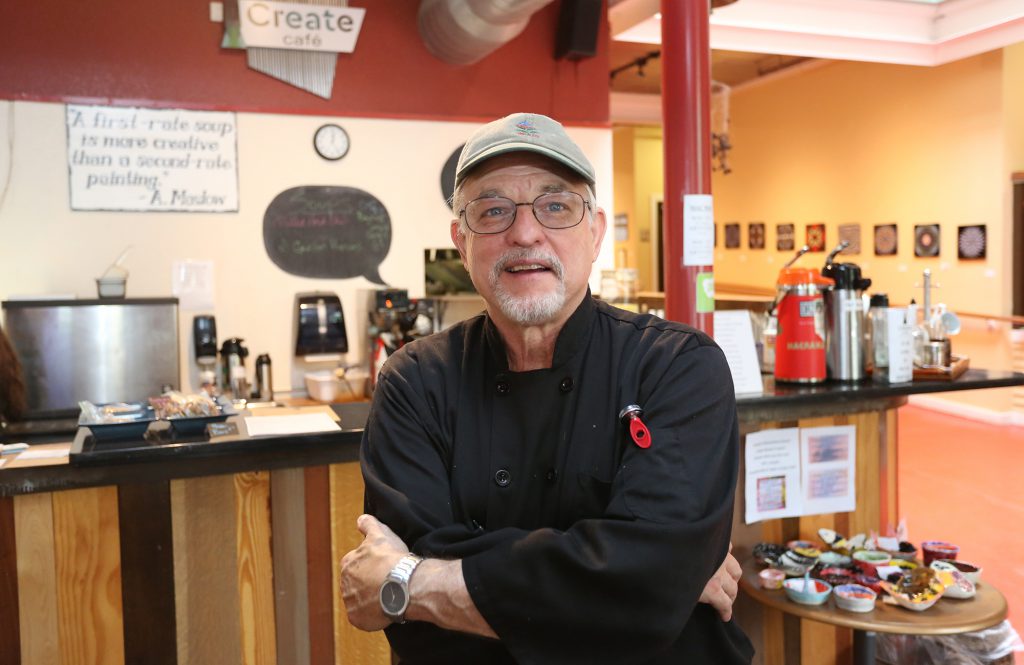 That can get glossed over for a "Top Chef" fan when the glow of a name like Emeril falls out on the table. It shouldn't. Not with Lyn, Create and the purpose-driven seat at the civic table in Manitou.
Lyn's Ohio upbringing, his hands-in-the-dirt approach to community and cooking, his love of Manitou. We're talking about roots. Talking about food education, sustainability, localism, responsibility, security, creativity and people. Humanity.
Create Cafe launched around the beginning of July.
We'd been doing some soup and things. The MAC (Manitou Art Center) had done soup since the beginning with Mabel's (Cafe), soup for starving artists. And they had a pay-it-forward type of model, which was similar to Seeds, which I created (in downtown Colorado Springs).
I had been talking with Natalie Johnson, the executive director of the MAC here, for a couple of years about putting a version of Seeds here. It didn't come together as a Seeds, but it came together as Create.
I think it's great. I've always wanted to be in Manitou. Manitou has always been — since I moved here from New Orleans, it's felt like home. The mountains called me. Tava (Pikes Peak) called me. The people. The waters.
What do you see in the people here that makes it feel like home?
For me, like souls. One of the reasons we made Create Cafe is for Plan Manitou, the long-range plan of what's going to happen in Manitou Springs, and how the government and the community groups formed that plan, and how holistic it really is. Just about everything you can think of, including food.
Food is what really attracted me. I'm a member of the Colorado Springs and Pikes Peak Food Advisory Board, and there's a thing called Plan COS, and there's nothing in there about food in the 20-year vision for Colorado Springs.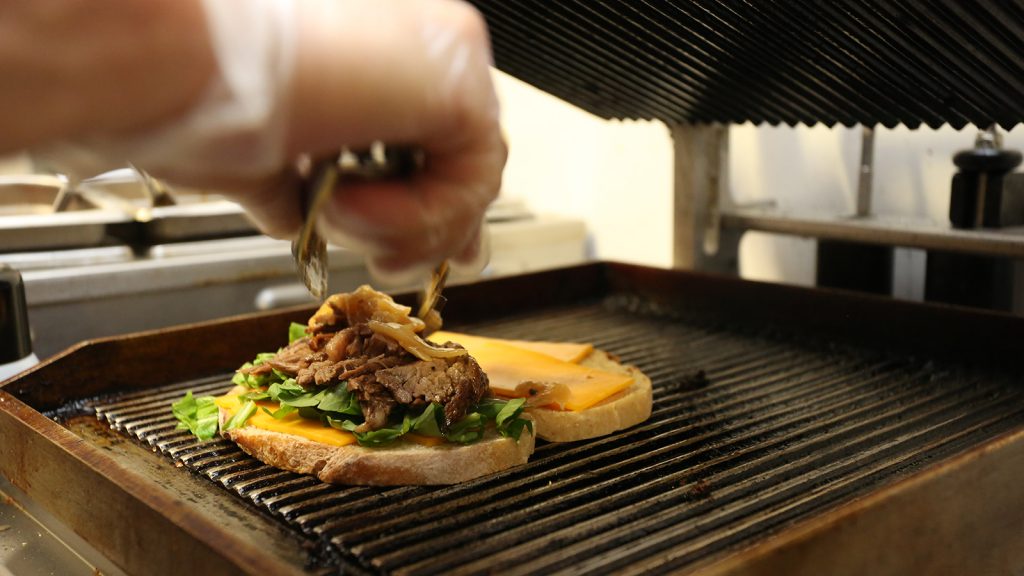 Manitou has already figured it out. It comes from the people who live here, the small 5,000 whatever population here in Manitou. It comes from the people who live here who understand that it really takes a community to make things work, the holistic approach of looking at the next 20 years and looking clearly at growth and the impact of that.
From my standpoint, looking at how the food is, how we grow it, how we make it sustainable, how we create a system that is maintained within Manitou Springs, where we have food for everybody no matter what their age and economic background.
What does this mean to you to be here in this MAC space with Create Cafe?
It means being here in Manitou. It means being part of creating a sustainable food system in Manitou. It means working with Jeremy Tackett at SunMountain. It means starting to model for other restaurants and cafes how we can be more sustainable within our community, how we can buy more local, how we should support local growers and farmers, how we should be composting locally as we work with the city of Manitou Springs to do community composting.
That's another project we're working on. All the other aspects of how to be sustainable from the food standpoint is important. That's why Create is here. Create is here to provide beautiful food, fresh, local food for everybody.
How long have you been working with food, being a chef?
I remember being about five years old in my dad's restaurant on a milk box, washing dishes in a three-compartment sink. So, a long time. A long, long time.
Your dad was a chef?
He was a chef in the army. He was a farmer. I grew up on a farm in Ohio, which is where I think my love for food and community came.
My dad had orchards. We had a small farming community in Greenstown, Ohio. Hundreds of people, not thousands but, you know, we had a farming community. We shared our food all the time.
We shared our apples, our peaches, our pears with other farmers for vegetables, for chickens. We spent many a breakfast, lunch or dinner at neighbors' houses enjoying food and breaking bread together. It was a small community and we took care of each other. It really was that experience of that small community that affected many aspects of my life that helped me to do some of the things I do today.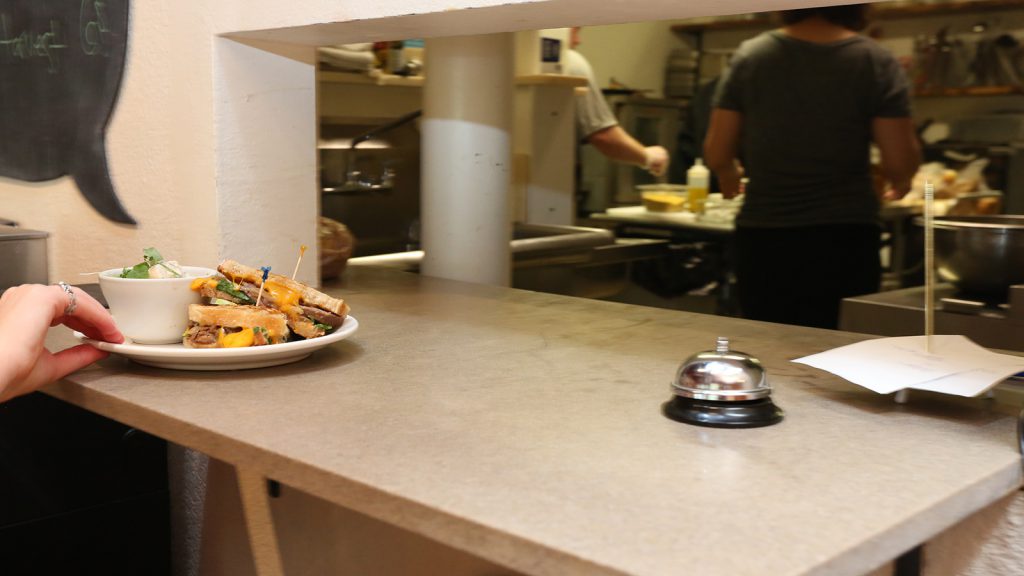 Everything that we call organic right now, we just called food when I grew up. Everything was that way. It was the people. We knew each other. We knew each other's successes and we celebrated those. We knew each other's hardships and we embraced each other. And we kicked each other in the behind when we needed it. We just don't do that anymore for each other in America.
I have seen more of that probably in Manitou than I've seen anywhere since my childhood. That's another thing that attracts me to Manitou. It was that experience that was much bigger than me and much bigger than the folks I grew up with, that little farming community that I carried with me, that true sense of community.
Why the name Create Cafe?
It has a lot to do with the Manitou Art Center, food, community and art. If you look at the middle of the word Create, "eat" is right in the middle. So it seemed to just be the right name, the right time and the right space for that.
As you look at Create, it's creating food every day, it's creating community, it's creating art. I really was intrigued as I started looking at words that we found that eat was in the center of it.
What does the word creativity mean to you?
Creativity is about love, really, from my standpoint. It's about loving each other, it's learning who we are, it's about relationships with each other. Creativity happens within ourselves every day.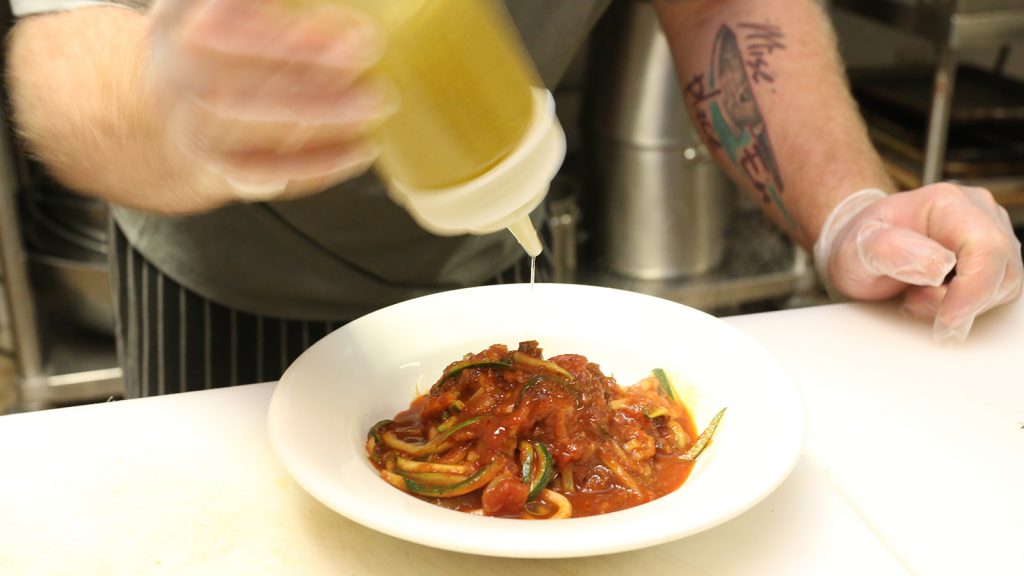 Just to be here, to work with food every day is — food is art, you know. Creating different types of meals, different types of textures, and all those things that I think ruminate with creativity.
It's trying to get creative with how we build community. Creativity is one of the hearts of our souls. When you look at love relationships, how we deal with each other, creativity creates joy, passion, sometimes pain. It spirits emotions.
Passion. What does that idea mean to you?
Food is very powerful. We've discounted food in America. Food waste is a whole other thing I could probably talk to you about for hours. When we look at the passion of teaching people to cook, we have lost the art of traditional generational cooking.
We don't teach our kids to cook anymore. We would rather go to a grocery store, in most cases, and go down the aisle and look at what looks fresh and what looks good and put it in the microwave.
We want to get back to our roots a little bit and plant a seed in the ground. When I do cooking classes for kids or for elderly folks, I ask them what they eat and I ask them why they are in the class. Of course, some of them will say they want to be good cooks.
To really be a good cook you need to put your hands in the dirt. Cooking starts with the dirt. That's where really, if you want to farm or grow something, something changes in us. I think we're hardwired to be farmers.
If you do a garden or plant a tomato or basil plant, anything like that, it goes from seed, and it comes up and probably before you cook with it you eat it right straight from the garden. When you see something like that, the first thing you want to do, any gardener, is, "I want to share it with someone else. I grew this. I want to share it."
Speaking of sharing, Create offers pay-it-forward. How does that work?
Pay it forward is you come in and pay what you can for a meal. If you can't, folks leave money in the pot and we're going to feed you. Some folks leave a little bit more and it enables access for everyone to have food, regardless. I'll never turn anyone away for a meal.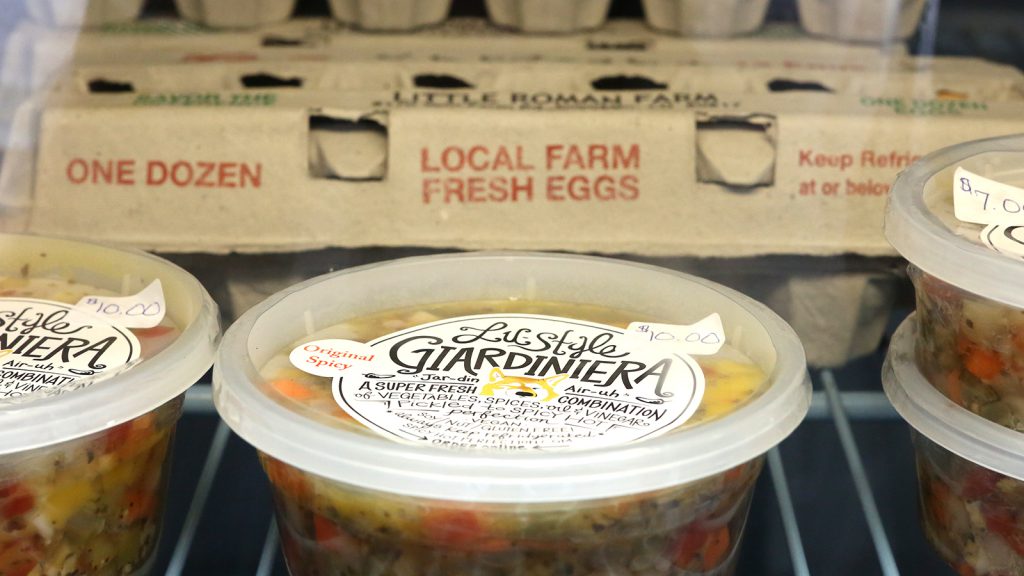 As people pay it forward, they put a little money in the pot, and if someone comes and they can't afford it, we'll take a little money out of the pot and feed them.
(A man likely in his thirties came in while I was there. He didn't have money and there wasn't enough money in the pay-it-forward pot yet for the day to cover his meal. He joined the crew in the kitchen, washing dishes to pay for his lunch.)
What does opening Create in Manitou mean to you?
First, it aligns with my heart in being in Manitou. I really wanted to be here.
Having a place that is accessible to everyone. They can feel comfortable. They know they can get a great meal. They know they can come in and share community here. That's truly it.
Being part of this plan of creating a sustainable food system for Manitou, and being at the heart of that and being able to talk to people about that. And teaching people how to cook. As we look at some of the future things we want to do, we want to create a learning kitchen where we can do classes for culinary arts students, for whether it's going to be for kids or for anyone at any age.
I was talking about food and how powerful food is, hospitality is the second largest employer in the United States. You can make a sustainable living, you can make a career at this. So teaching people those types of skills is very important to me to help people get on their feet again.
---
Create Cafe Partners | Local Producers
Ahavah Farm
Arkansas Valley Organic Growers
Blue Owl Preserves
Bristol Brewery
CocoPrana
Larga Vista Ranch
Little Roman Farm
Local Relic Brewery
LuStyle Local Goods
Papa Joe's Little Chalet Dressing
Simply Amaranth
Sourdough Boulangerie
SunMountain Center
Yolk'd Mayo