The summer jungle at Arapahoe Basin has taken over the slopes.
I don't easily recognize spots where my family and I spent last winter's days gliding on planks of one kind or another.  
The thick plant life that tangles some of the runs is fed by snowmelt. Seasonal creeks run fresh, clear and cold. A certain beer company's ad campaigns revived from a certain decade I recall from childhood ("It's no down-stream beer. It's no city beer.").
The water is not always visible or audible. But there is no doubt where it runs.
Wrangler, the easiest ski trail at A Basin, is unkempt, shaggy with viney growth. That knee- to chest-high bushwhackable green will be in my mind in coming winters as I cut wakes in crystallized white.
That's why I'm here.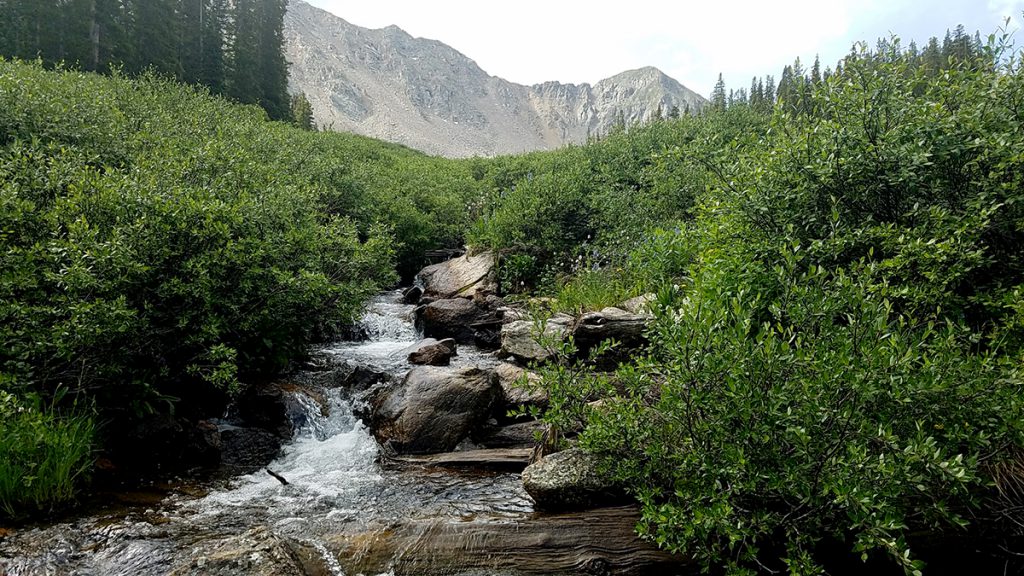 Arapahoe Basin | Ski Slopes in Summer
Being from the Midwest and not having been on skis for the 15 years before we moved to Colorado, I never thought of ski slopes in summer.
Only in recent months did I start to wonder. Who is on those mountainsides when they are no longer white? Who is allowed to be?
I took a recent morning to find out. Alone with my thoughts at The Legend, only the rare fellow hiker or group of summer workers came into view. I was a 40-something kid making up for lost time and knowledge, exploring.
I hiked a wandering line up the gut of the mountain, with the top the eventual goal. I was trying to absorb the contrast of summer slopes to memories of winter ones. I went for that perspective and connection.
My assumption, seemingly validated during this crowd-less summer hike, is people often only visit these mountains with a board or two strapped to their boots, never getting to know what's underneath.
I hiked up the West Wall, eyeing the squeaking marmots as they eyed me from the runs of rocks. Those rocks. The large and many. Piled here and there in falls and fields.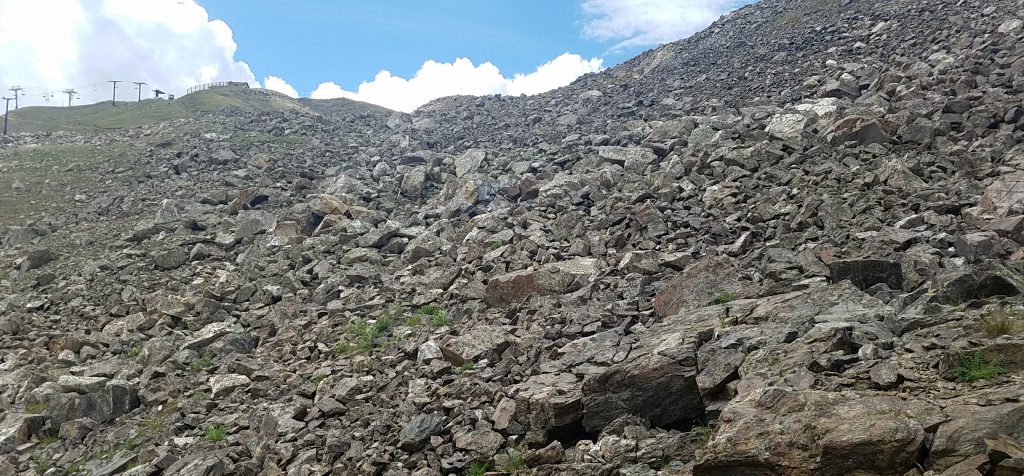 Call me naive — or just new to the mountains — but it actually hadn't crossed my mind that what I'd been riding in winter blanketed such chunky, rocky, ungrassy, unsoft mountains. Yeah, Rocky Mountains. We don't know what we don't know. Until we know it.
As storm clouds blew in over head, I traversed just below the ridge line of the West Wall, working toward the summit. I crossed a field of rocks the size of my head, chest and larger. I hiked up a pile of the same, drawn by the airwaves of classic rock music playing above.
I came out at the backside of a construction zone to see a blue-and-white-flagged wooden stake marked," #541 ELEV: 12,464.70." The Snow Plume Refuge, which doubles as ski patrol HQ and warming hut with a breath-stealing view, was growing.
Inside for a break, I sat where my wife, Becca, and I had eaten granola bars and warmed during a run or two in winter, when cold winds howled and knocked at the large-pane windows, the peaks of Summit County sprawling in front of us.
I sat in the midst of blueprints and construction, under cover from the passing storm clouds. I ate PB&J sandwiches I'd packed. I eyed the lip of Montezuma Bowl, the jagged East Wall and chances to see both up close. I've yet to approach them in winter.
Mountain Goats + Kids
From the East Wall, I scramble down the loose rock of the wall, crossing the worn dirt path where two mountain goats had passed in front of me. And onward down runs I have skied and now hiked but not snowboarded.
I continue shooting photos until my phone dies and my water bottles run dry. The clouds start to rain soft cold.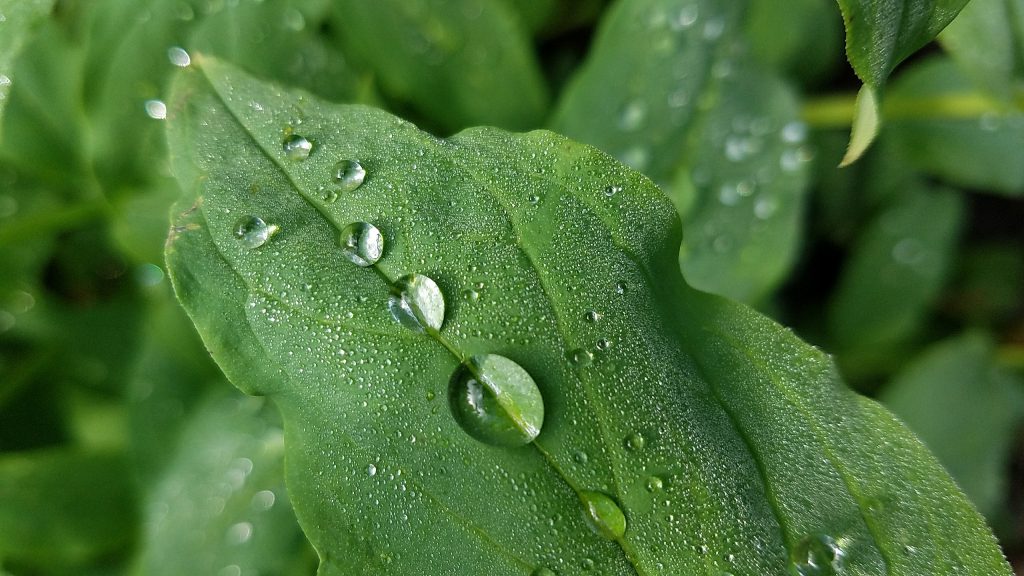 Everything I'd hoped. Just me and the calm and the mountain. And Fitbit urging me on with the feel-good of steps and floors and calories tallied in troves.
Two days later, I brought my family back for a lighter hike. As a father, I am in perpetual teaching mode. I wanted my 7-year-old to know summer Wrangler, the trail he triumphantly skied last year, whooping up his first "grown-up" runs on the big mountain, ducking the bright-orange SLOW signs staked along the way.
I want this mountain to have a chance to be important to my boys, and vice-versa. I want them to know it in summer, to be able to picture where they've skied. I want them to ski and ride in winter, thinking of where they've hiked. Secrets few others there in winter know.
I want them to connect, with each other, with us as a family, with the outdoors, with Arapahoe Basin.
When winter comes again and I boot up, I'll know things. Special things. I'll know something of the Legend's heart and backbone, of what's underneath its winter layers.