Note: This is an excerpt of "Yoga Teacher or Instructor?" The original post has been re-published in full at Humanitou Yoga.
---
Teacher or instructor? The answer to that question lies in each person who teaches, instructs or practices yoga. It lies in their self-inquiry of why, how and what they are doing with their yoga.
The distinctions between teaching and instructing that I'll make here are my own reflections on what I connect with and what I want to offer.
Most of yoga does not occur on the mat or in a studio, and certainly not following another's sterile step-by-step instructions.

It can be on the mat. It also is in the best of ourselves and however we connect with that: sauntering in the woods, taking a deep breath when we feel stressed, feeling the joy of creativity and cooking, or serving our Selves and others.
To teach is to have a substantial and consistent practice oneself. My personal life experience is connected to why, how and what I practice. And why, how and what I teach.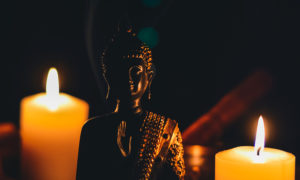 Another key distinction between teaching and instructing, in my mind, is that teaching is about facilitating, empowering, shining light. It's about offering a space for people to still the noise and hear their truest heartbeats, and to feel safe in what they find there.
Instructing, in contrast, has a thoughtless follow-the-leader quality. It happens for a window of time or series of them, but does not spawn the best in us in a deep and evolving way.
An exercise class can enhance ones habits and physical conditioning as long as one is doing it, but to what end? And if the physical form gets debilitated? What then of the instruction and practice, the longevity of benefits?
Teaching is so much more. It leaves room for passion, sharing and honest connection. It enriches the mind and soul to be able to continue regardless of what happens to the physical body.
In short: Instructing is telling; teaching is connecting and serving the highest Self. Teaching, then, is yoga.
… Continue reading "Yoga Teacher or Instructor?" at humanitouyoga.com.
---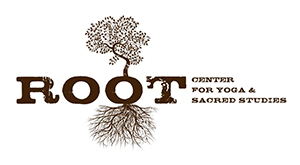 The schedule of classes offered at Root Center for Yoga and Sacred Studies is available online. There are classes daily.
If you have questions, you can email me [ adam @ humanitou.com ] or connect with me via Instagram or Facebook.
---
Title Photo: Myonedaylife
Portrait: Jen Armstrong