ABOUT THE HUMANITOU PODCAST
The Humanitou Podcast series dives into what it means to be human, creative and authentic. Creator and host Adam Williams guides conversations with an inclusive and diverse series of artists, thinkers, leaders and spiritual practitioners. He also shares his own practices, questions and resources for the creative and spiritual life.

---
THE PRODUCTION
Cast/Crew. Besides being the creator and host of Humanitou, Adam Williams is the show's writer, interviewer, producer, editor, photographer and designer.
The Creator. After having gone from soldier to journalist in his 20s, and then transitioned from journalism to content marketing in his 30s, Adam left a corporate career as head of content marketing for a global manufacturer, essentially "retiring" from that life, at 41. 
He created Humanitou in 2017 as an online, text-based interview and photography project. There are 80 of those interviews archived at humanitou.com. He started an apprenticeship in yoga the same year. He began teaching yoga and showing art in galleries the following year.
Humanitou moved into podcast format, launching in March 2020 with episode 81.
---
HOW TO LISTEN
Listen, read transcripts and subscribe to Humanitou (monthly newsletter) at humanitou.com. Humanitou also is downloadable via most podcast platforms, including Apple, Pandora, Spotify, Google and Stitcher, and episodes are uploaded to YouTube.
Audio Trailer
---
AUDIENCE
Humanitou has listeners in 90+ countries, on six continents. The largest listening audience is in the United States, followed by Germany, the U.K., Canada, Spain, the Netherlands and Mexico. Humanitou has an overall five-star rating on iTunes/Apple Podcasts.
---
WHAT LISTENERS ARE SAYING
'Heart and Ear!!!'  ☆ ☆ ☆ ☆ ☆ "Adam is so intentional and diligent with his interviews. He really knows how to center his guests and get to the heart of both the message and connection. Please share this podcast! It is truly one of the best out here if you want to get deep, charged and inspired!" Ber-Henda via Apple Podcasts

---

'Adam is brilliant!' ☆ ☆ ☆ ☆ ☆ "[Adam] interviews and references other creative artists, but if you want a real, down to earth, honest, inspiring and motivating conversation, Adam is brilliant. He is the voice of the creative future. I look forward to hearing all of the interviews with others and his own conversations that help us overcome any and all obstacles to being the most creative people we can possibly be. Thank you so much Adam for being vulnerable, honest and real. You are truly a gift. ❤️" — Scrabblehooked via Apple Podcasts

---

☆ ☆ ☆ ☆ ☆ "Thoughtful conversations that share honest life experiences and lessons learned to enrich and bless the journey forward of the presenters and the listeners." — okblw via Apple Podcasts

---

"Humanitou podcasts are bringing people together one conversation at a time. I don't know you do it, but almost every guest is someone that I could see myself being friends with in real life. The stories that Humanitou's guests share touch me in deep, personal ways. There are always multiple moments in each episode when I find myself saying 'Wow! That's totally what I believe!' or 'I can completely relate to that!' or 'I've had those exact feelings and experiences.' The guests on the Humanitou podcast make me feel like I'm not the only one in the world who thinks a certain thing or feels a certain way. This program makes me feel close to people that I don't know. Every time I listen to a new episode, I feel the way that I feel when I open a treasured book in which the beloved characters are my dearest friends." — Vanessa Little, via email

---

"Adam, you are amazing, and our own cultural treasure. Thank you so much for the work you do to expand and enhance our community. ♥️" — @kateyslvls, Instagram

---

"I sure love your work Adam. Thank you! It is inspiring, beautiful, deep and insightful." — David Thomason, via email
RELEASE SCHEDULE
Humanitou releases episodes weekly, on Wednesdays.
---
FUNDING & SUPPORT
Humanitou primarily is self-funded. It also receives (and very much appreciates!) financial support through listener donations. Donate at humanitou.com/support-humanitou.
---
ONLINE, SOCIAL & CONTACT INFO
Website: humanitou.com
Email: adam at humanitou.com
Instagram: @humanitou
LinkedIn: linkedin.com/company/humanitou
---
LOGO INFORMATION
Font: Alegreya Sans SC Thin 
Color: #00a652
---
IMAGE GALLERY
High-resolution images are available for download via a shared Google Drive folder. In the folder, you can find cover art, headshots of Adam (credit: Becca Williams), photographs of guests (credit: "Adam Williams / Humanitou"), an audio trailer file, and a beautiful PDF version of this media kit.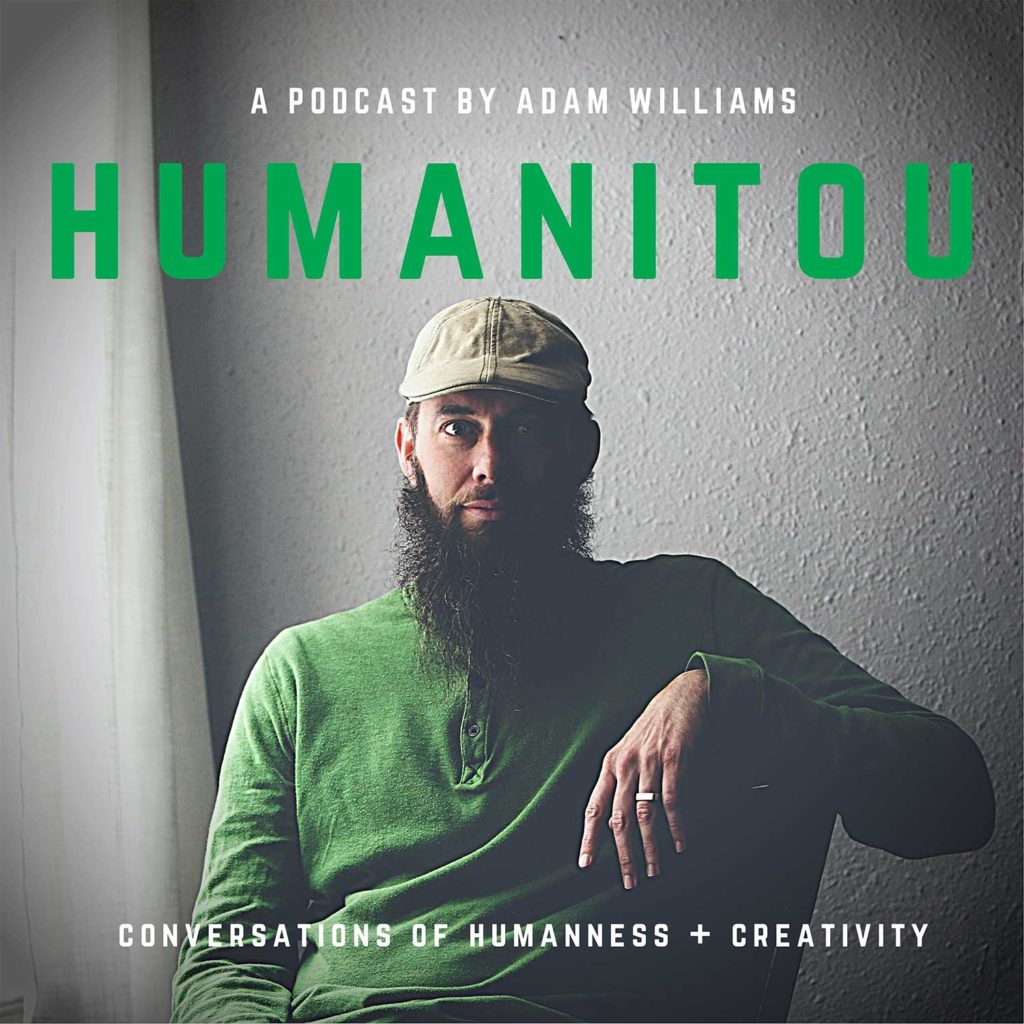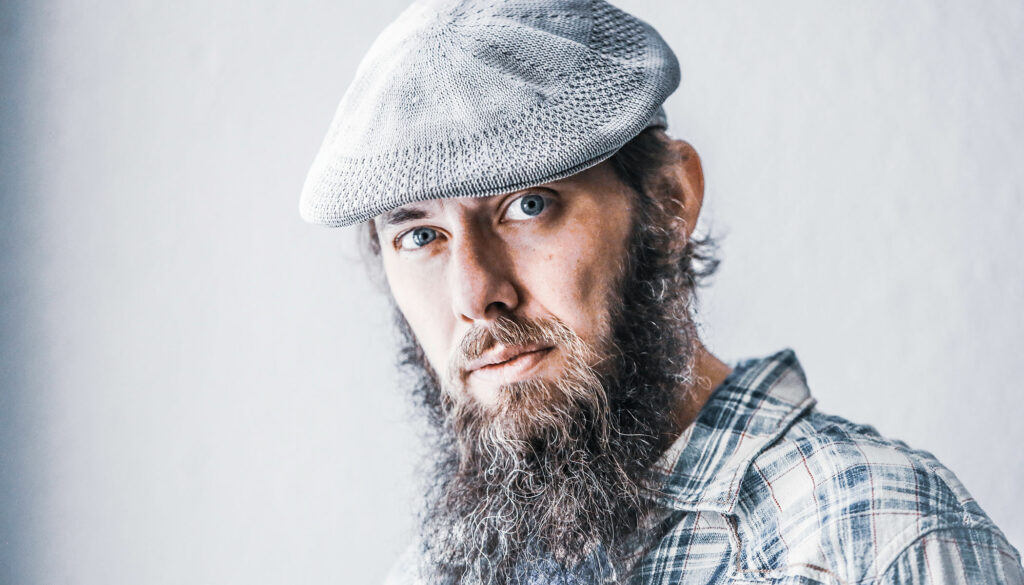 ---
THE QUESTION FOR YOU
"How do you live humanness and creativity in your life?"
That's the core question Adam asks listeners to consider for themselves at the end of each conversational episode of Humanitou, in which they've just listened to a guest on the show vulnerably share their stories of humanness and creativity for 60 to 90 minutes.
So … how do you?