Hi. I am Adam Williams. Thank you for your interest in Humanitou, and in knowing a little about who is behind it. This site is about humanness and creativity, mine and yours.
I am the creator of Humanitou. That name connects the words "human" and "Manitou," as in Manitou Springs, Colorado, where I love to live.
The purpose of Humanitou is to connect with the human stories of the amazing people in this amazing place … and, really, with the spirit of humanity wherever it lives. To collect relatable insights about the human experience and the creative thread that innately runs through it all. It's about humanness.
Another purpose of Humanitou is for sharing my work in creativity.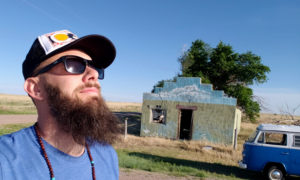 About me? I am a former journalist — writer and photographer — and content marketing strategist. You can find pieces of how I think and write, what I'm curious about, where I came from, and some of the interests I have throughout this site.
You might want to begin with "The Evolution of Humanitou" to learn more about why I've started this blog and its social media offspring on Instagram (@humanitou).
To know more about me, I also invite you to read "A Conversation with Adam Williams, Creator of Humanitou," parts one and two.
There is this profile, too, Rhonda Van Pelt wrote about me and this site: The Man Behind Humanitou. (Pikes Peak Bulletin, June 22, 2017) And this interview with Christine Kathryn on her Creating Space podcast. I also shared The Story of Humanitou at a PechaKucha event. Mike Pach interviewed me for his podcast, The Photo Show. And David Thomason for his podcast, 2 of Us.
I'm happy to talk with you and answer questions, if you are oh-so-curious to know more about who is behind Humanitou, or if you have ideas of who has a conversation or story I should know about, let's start here: adam [at] humanitou.com.
I also welcome your joining this growing community and sharing it with those you love: subscribe to the Humanitou newsletter.
How else can you support Humanitou? Share on social media, tell friends, follow and review the Humanitou Podcast on Apple Podcasts/iTunes, Stitcher, Google, Spotify and elsewhere. If you represent an organization and want to collaborate with me and/or Humanitou, we can meet for coffee and talk about ways to mutually benefit our missions.
Thank you.